For grinding voluminous scrap or faulty parts from blow mould production, we offer tailor-made central granulators. Two technical features in particular ensure the high efficiency of the size reduction process in all these granulators: The Getecha segment rotor with its staggered rows of blades and the supertangential cutting chamber inlet, which considerably simplifies and accelerates the feeding and grabbing of voluminous plastic parts.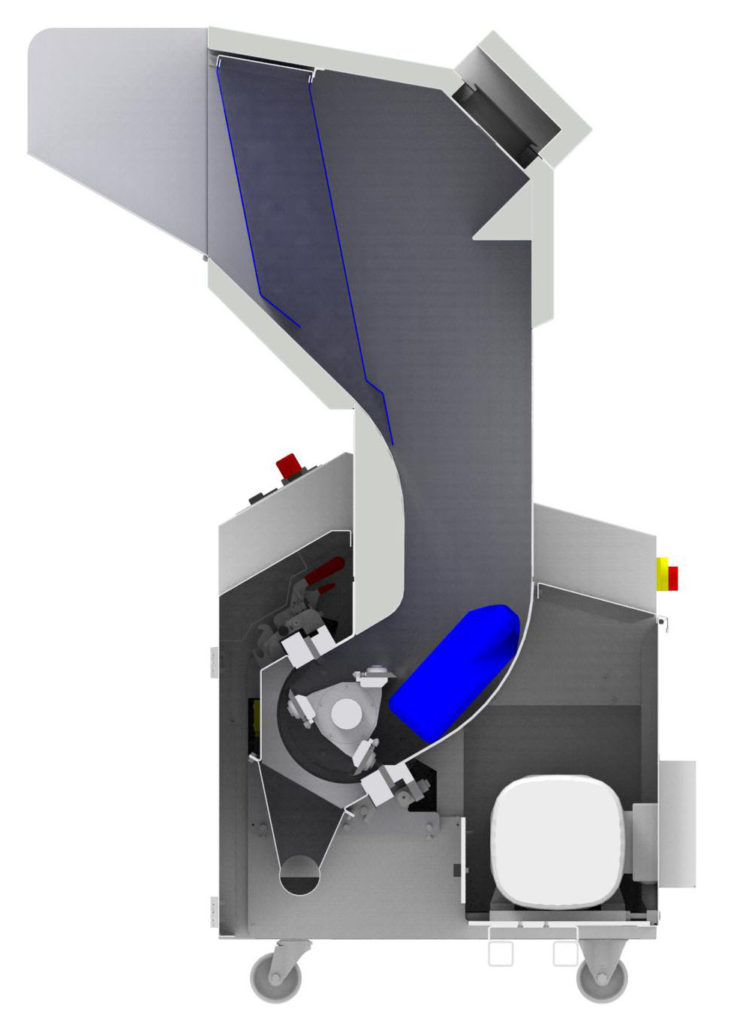 grabbing of voluminous parts by means of supertangential cutting chamber or push-in device in the hopper
cooling of material by water cooled cutting chamber, feeding of cold air into the granulator, open rotor geometry for optimum air flow through the granulator
transport of regrind by blower provides additional cooling
With the granulators of the following series we solve your grinding tasks in the blow moulding industry:
We do not only take care of the grinding, but also design and deliver a complete solution from conveying the parts to the handling of the regrind.