Film: edge trims and center cut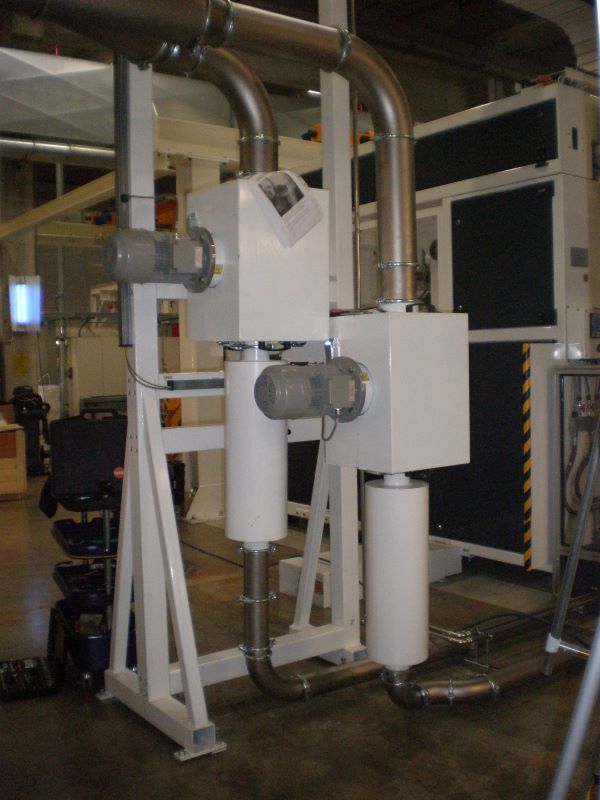 We offer optimal recycling solutions for edge trims at the extruder or at the calender. The focus is on safe operation that does not affect the longitudinal cut of the extrusion.
Depending on production speed, the edge trim can be sucked off, ground in the pipe or fed to a granulator via infeed systems.
The infeed systems are synchronized with the speed of the extrusion line.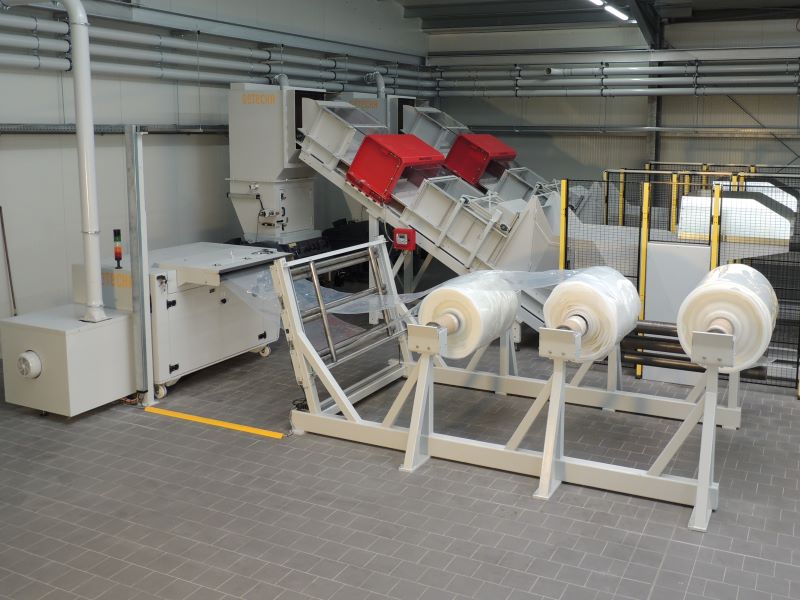 Film rolls from the start-up can be ground on the granulators with infeed system. We will be pleased to integrate the granulators into existing plant components or add necessary unwinding stands.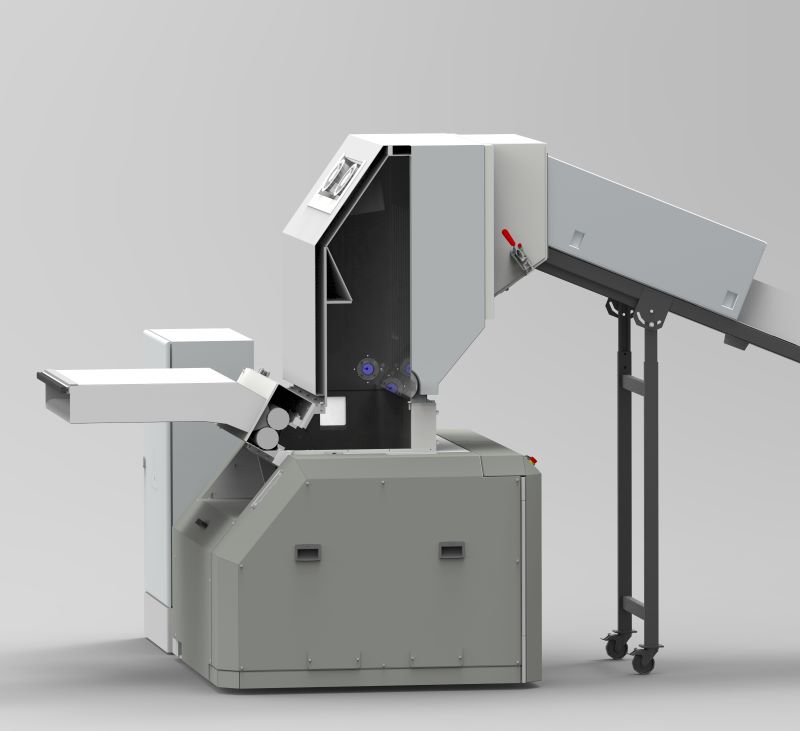 Combo granulator:
The granulators can be equipped with a roller infeed as well as a large feed hopper. In addition to the film, faulty parts can then also be fed in larger quantities.