The granulator replaces an aging granulator placed in a pit. A belt conveyor with a metal detector is present and must be integrated.
The pipe sections that are taken back from construction sites are roughly cleaned. The further data:
material
diameter
length
throughput
HDPE and PP
50 – 300 mm (up to 500 mm)
up to 1.500 mm
1.500 kg/hr with new blades,
in average not less than 900 kg/hr,
blade change once a week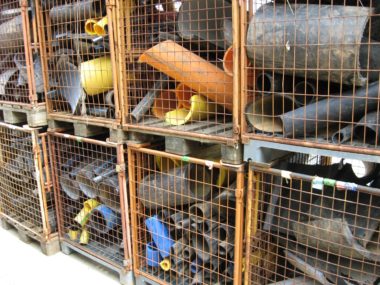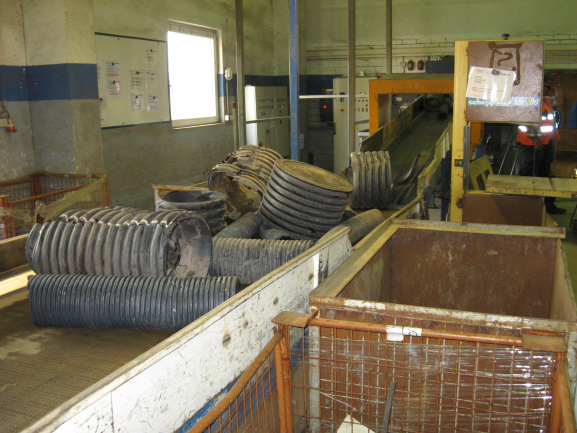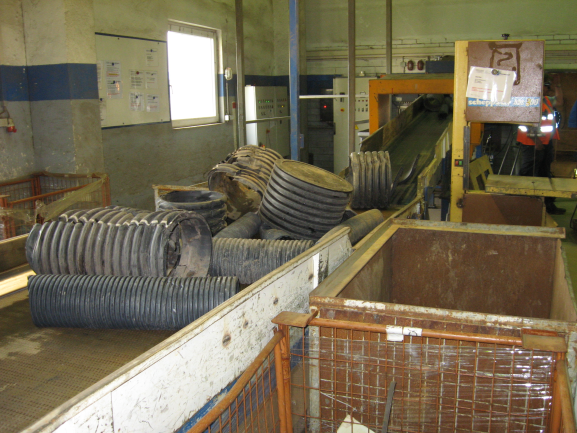 Installation:
The robust RS 8012 granulator (cutting diameter 800 mm, cutting width 1.200 mm) is ideal for grinding thick-walled parts at high throughput rates:
heavy 7-blade rotor with additional flywheel
third stationary blade as pre-cutting blade increases the throughput and reduces current peaks
cutting chamber armored with replaceable wear plates
EnergySave motor controller for the 160 kW drive motor: This not only provides a soft start, but also calculates the most favourable motor voltage for the most efficient operating condition by continuously recording the performance data (current, voltage, cos phi).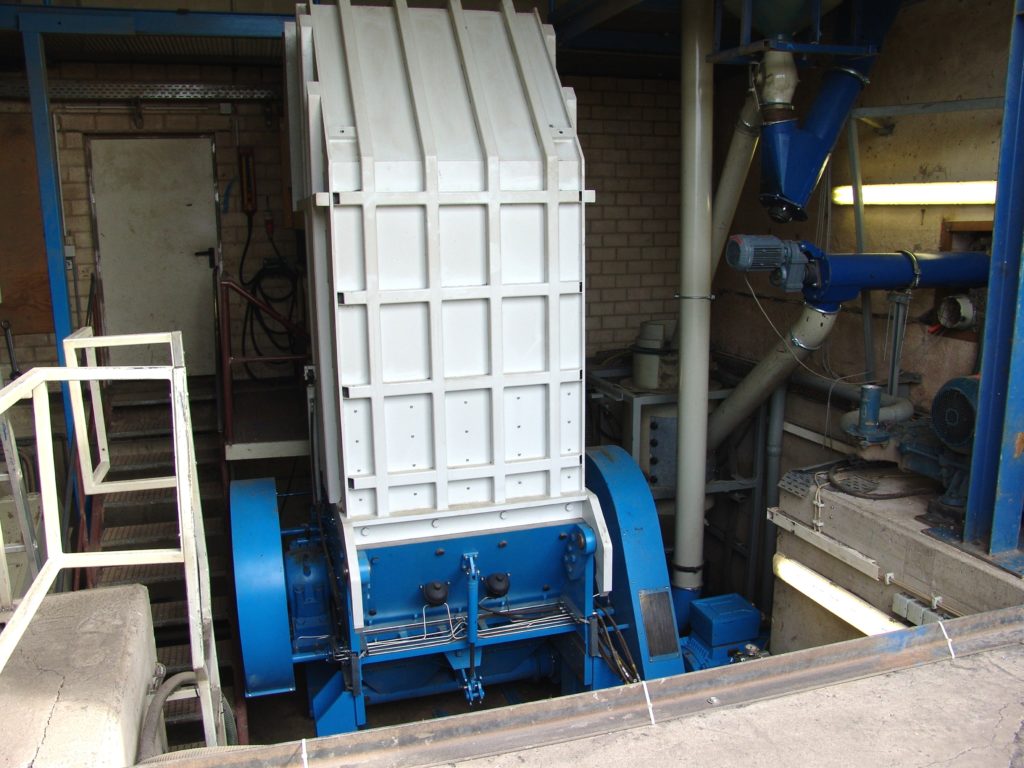 When comparing the granulator with the performance data of the previous granulator, the RS 8012 achieved a 35 % higher throughput while saving 25 % electricity.
This outstanding result is due to the energy-efficient cutting geometry and the intelligent motor controller.