Getecha's infeed granulators guarantee an efficient processing of the material scrap. Equipped with engineered infeed roller systems and intelligent speed control, the granulators can be optimally integrated into existing production lines.
The basis of Getecha's infeed granulators is a well thought-out modular concept. The standard version of the granulator can be optimised for special needs. This is illustrated by the example of the various infeed systems: depending on whether the thermoforming line is to be fed with thin skeleton film with a low film content, thick films, skeleton film of round shaped parts or films with non-punched articles, infeed systems with smooth, knurled, toothed or particularly large infeed rollers are available.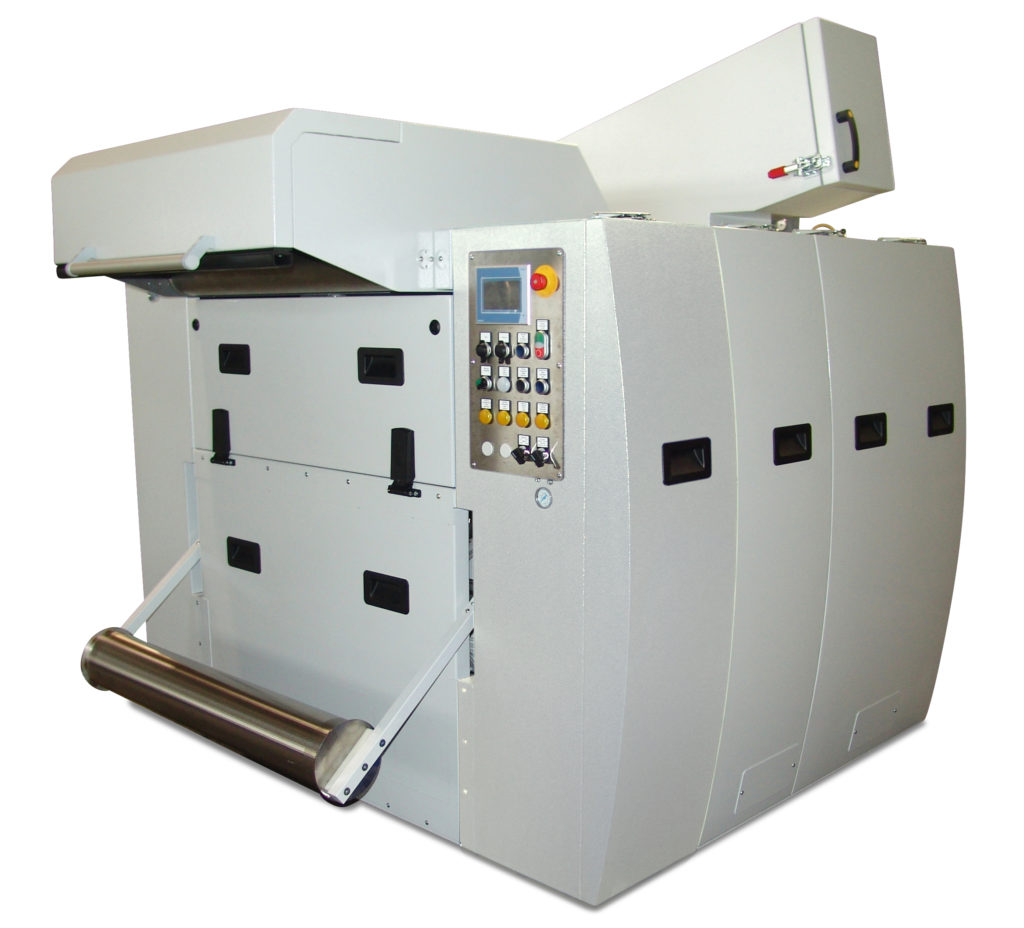 The granulators with wide infeed are installed
as central granulator for grinding of film rolls from an unwinder (off-line)
direct behind a thermoforming line (in-line)
in low built version underneath a punch
With the granulators with wide infeed system we solve your grinding tasks in the thermoforming industry.
We do not only take care of the grinding, but also design and deliver a complete solution from conveying the parts to the handling of the regrind.