Perfect dosing and material feeding into the granulator as well as material discharge are options that are decisive for granulation performance and regrind material quality. GETECHA peripherals (conveyors, screw feeders, metal detectors, ionizers, screw discharges and suction units…) optimize your GETECHA granulation system, creating efficiency and safety.
Tilting devices for your boxes
in electric or hydraulic version
with sequential control including different tilting programs
with safety fences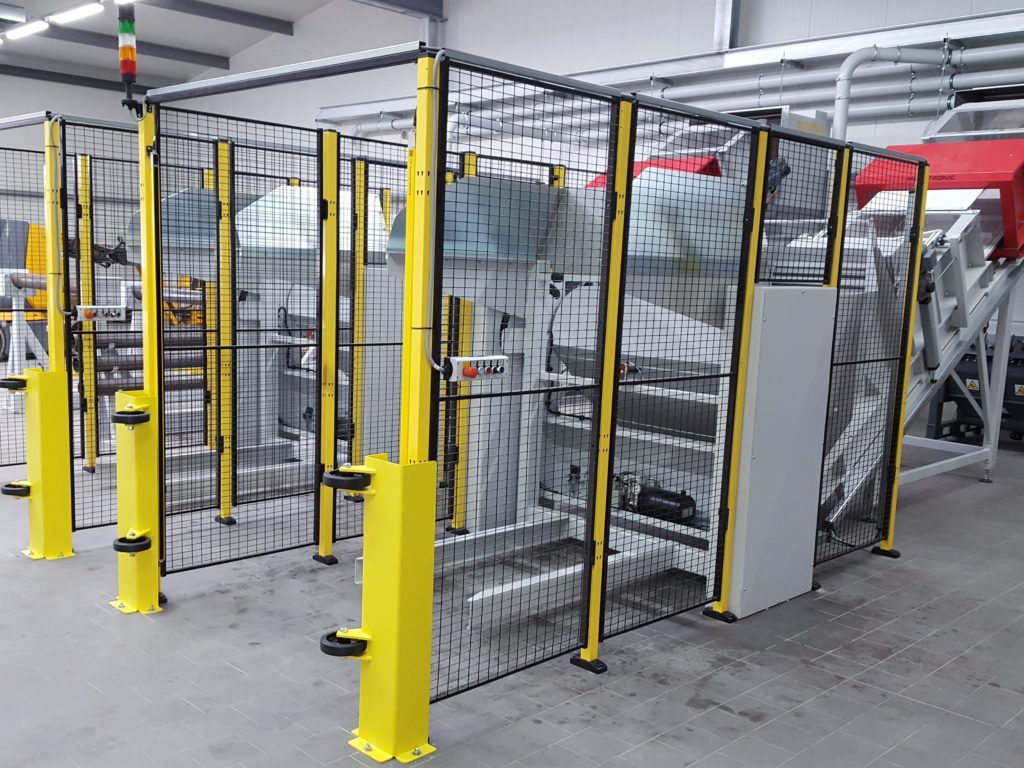 Belt conveyors
robust built
optional with covers
optional with metal detection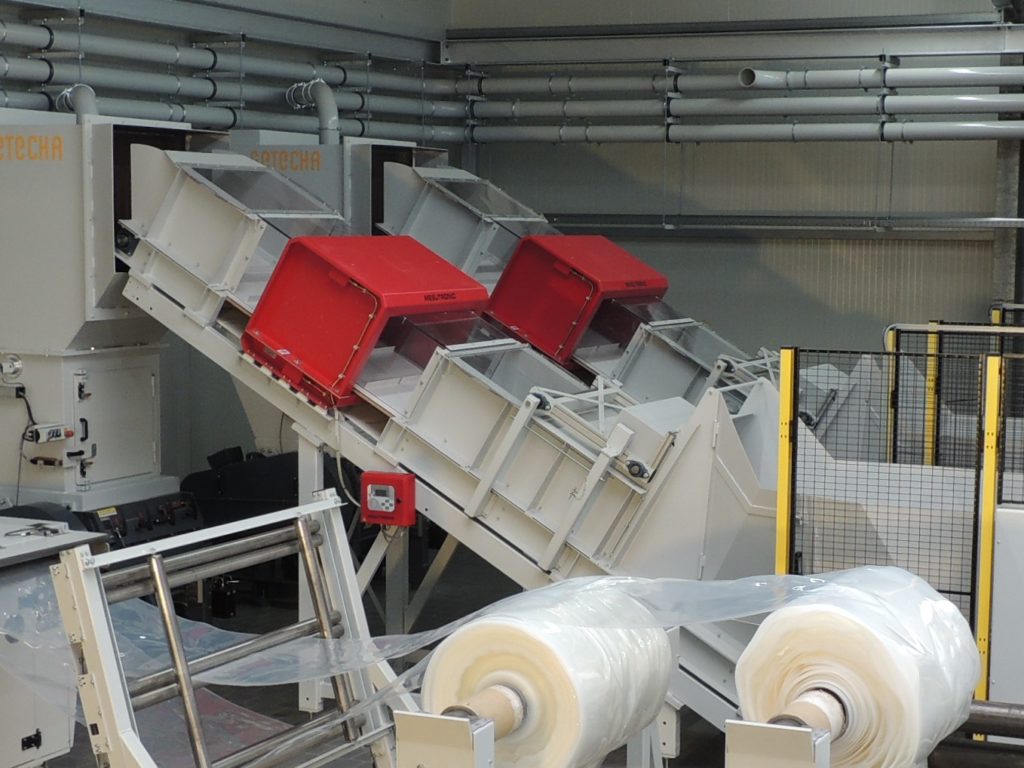 Regrind dedusting unit
for throughputs from 50 to 2.000 kg/hr
with exhaust air dedusting
with exhaust air filtering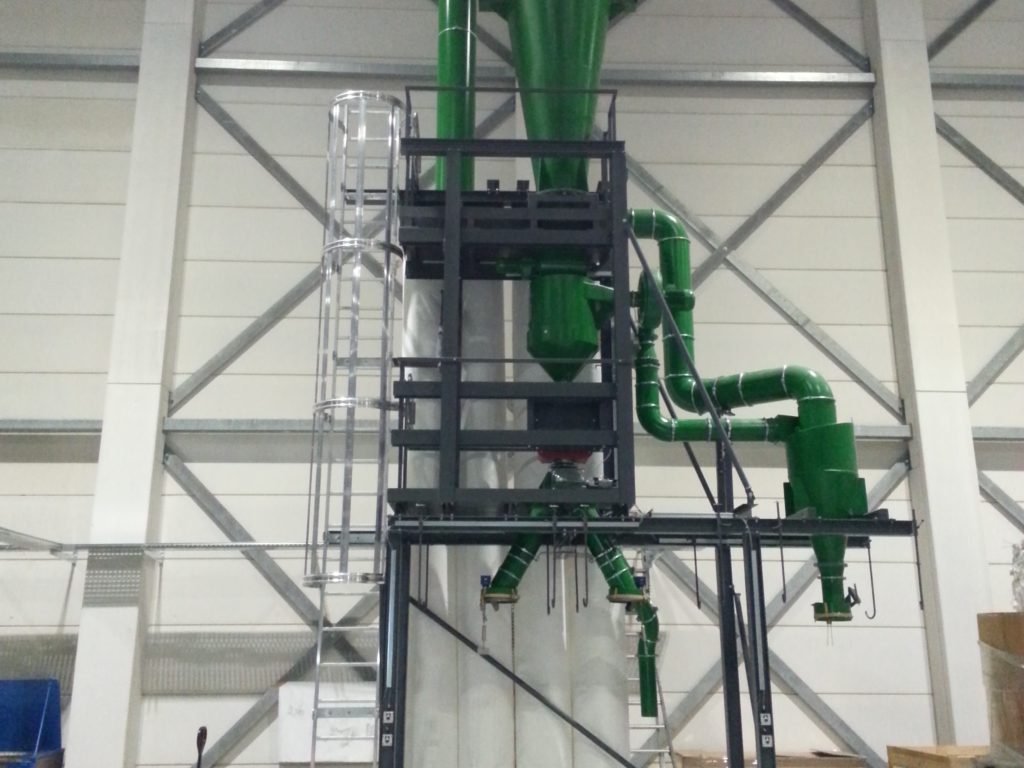 Metal separation
free-fall all metal separators
permanent magnets in the hopper
magnets over the belt conveyor or head pulley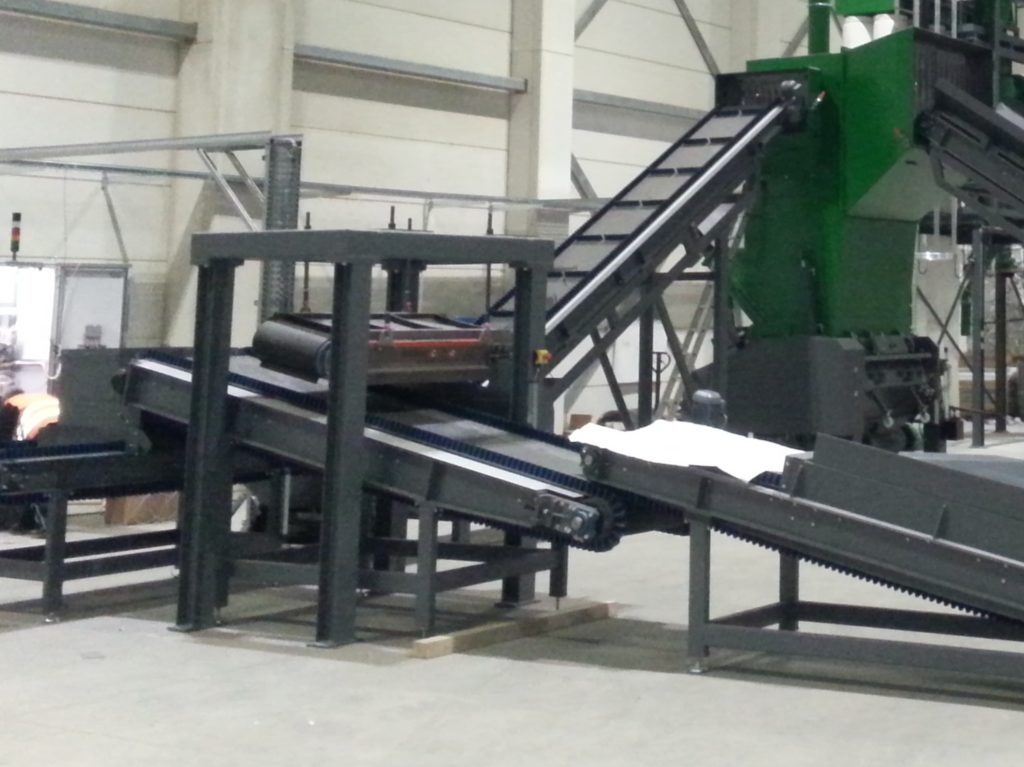 Suction units and big bag stations
in single or double version with automatic switch-over
pooling from several suction locations to one big bag station
distribution of one suction point to several machines or big bag stations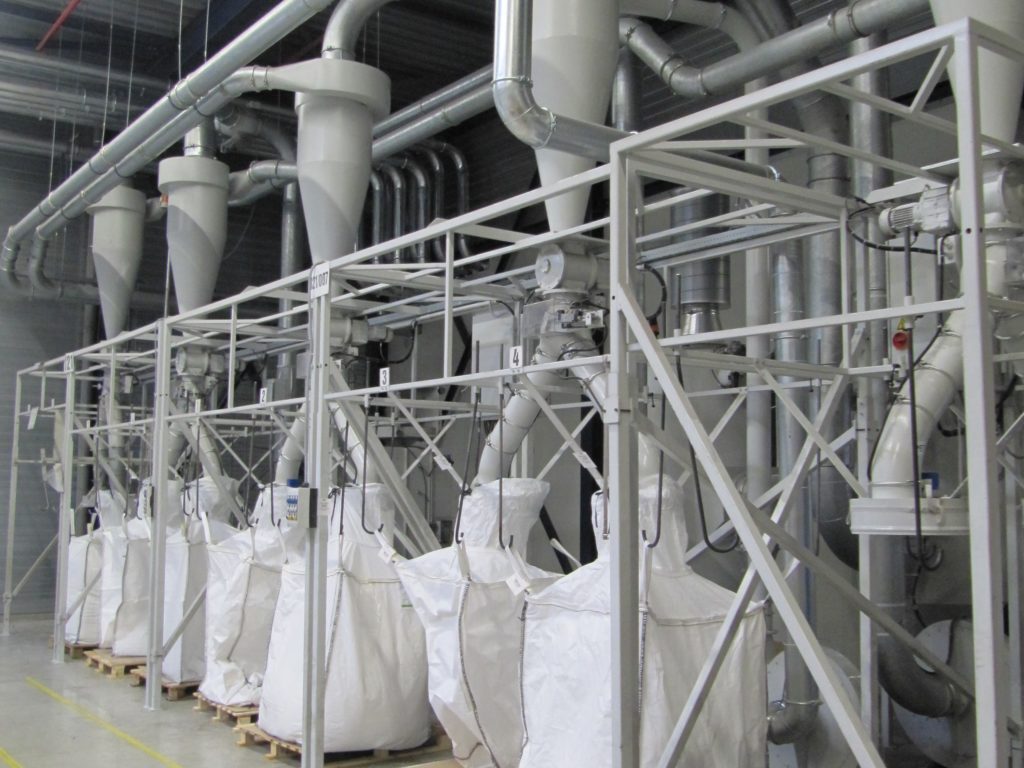 Separation of woven fabric and plastic
by using screening technology/air separation
We can also supply all components separately!