Getecha: Innovations that go to the extra mile
Since being founded in 1956, this Aschaffenburg based company has offered innovative, complete solutions from one source for both plastics granulation and automation technology. The result is economical and reliable granulators and automated systems that are used globally by renowned companies.
Supplier-independent development and manufacture of products at the company´s own site means that we achieve a maximum in quality, flexibility and closeness to our customers. This special depth of production is not only apparent in the details but in the enormous performance capacity of this Bavarian family-run business.
Experience, a enthusiasm for finding innovations and consistent modernisation of our range ensures growth rates and expedites the expansion of our East European and middle Eastern markets.
A global sales and dealership network (in part with its own service) ensures that we are close to our customers.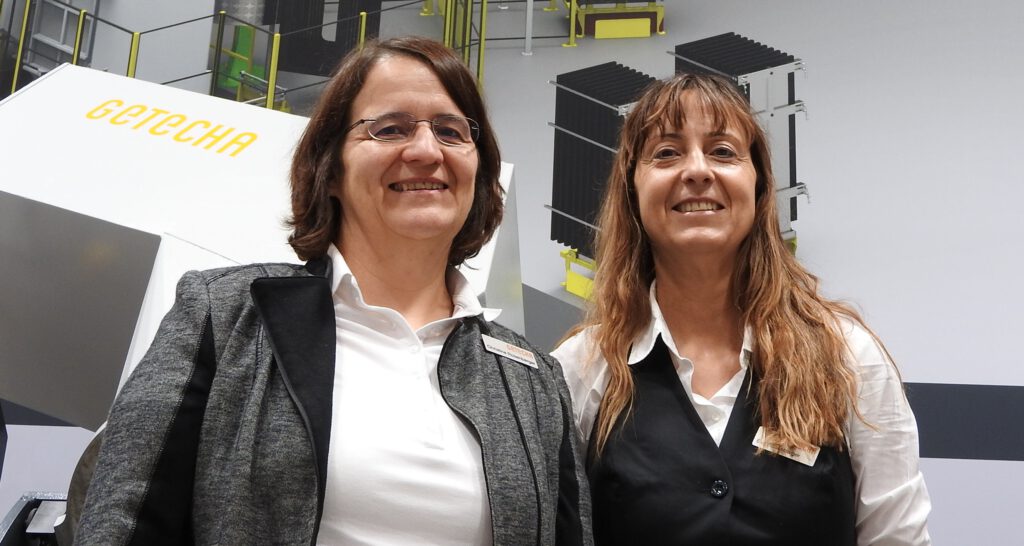 Sucessful into the second generation:
The Getecha management (from left to right)
Christine Rosenberger (owner, CEO)
Eva Rosenberger (owner, sales, controlling)
We invite you to get to know our company through the following film: